North East India
Nagaland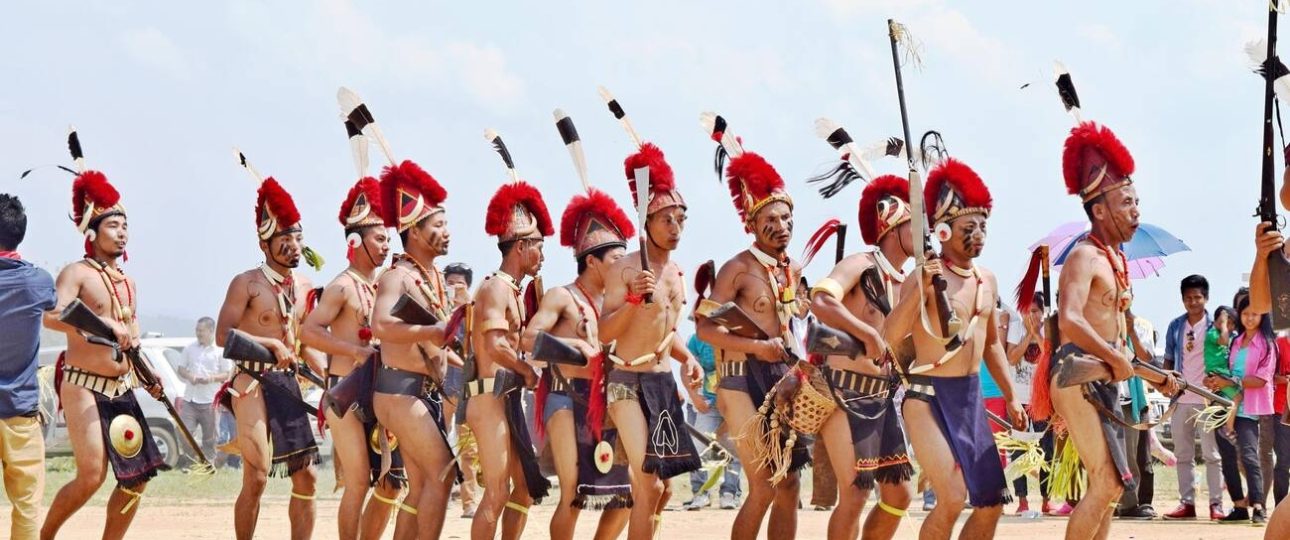 The state of Nagaland, covering an area of 16,488 sq. km. is encircled by Assam in the north and west, by Burma and Arunachal Pradesh in the east, and Manipur in the South. The state is predominantly dominated by Naga communities and hence, it forms a single cultural region generally definable by common cultural and linguistic traditions. This state was carved out of the territories that were earlier known as Naga Hills - TuesnsangArea(NHTA), through the State of Nagaland Act, 1962. It was inaugurated on 1st December, 1963 by the then President of India, Dr S. Radhakrishnan.
The state lies between 2506 deg and 2704 deg of the equator and between the longitudinal lines 93015 deg E. The Barail range extending from the south-west via North Cachar runs up to Kohima, with its highest Peak, Japvo, attaining a height of 3,048 metres.
History
The earliest records throwing light on the politico-economic linkages of the Nagas with others are the Buranjis, the chronicles of the Ahoms of Assam. The early Buranjis describe that the AhomSukhapa encountered the Nagas of the Patkoi as early as the twelfth century. It is said that Sukhapa, an adventurer who left Maulung in 1215 AD, heading a force of eight hundred armed soldiers with 300 horses and two elephants, entered Naga territory enroute to Assam Valley. The subsequent rise and fall of his kingdom urshered in a chequered history of hostility and friendship with the Nagas. The Naga areas in 1852 were constituted into a sub-division under the Nowgong district, with Asaloo as its headquarters. The Manipuri interests, the threatening postures of the Burmeses and the belligerent attitude of the Nagas had forced the British to shift their headquarters to Samaguting, ten miles inside the Angami territory. In 1869, Captain Butler, the Political Agent of Naga Hills was given orders to initiate a process of consolidation of the colonial rule in Naga Hills by interfering in inter-tribal disputes. The Naga district, in 1874 was brought under the Chief Commissioner of Assam. The beginning of the effective administration of the Naga Hills started when Kohima was established as the headquarters in 1878.